The Reiwa Era Farmhouse
Miwa Nouen ・ Matsuendon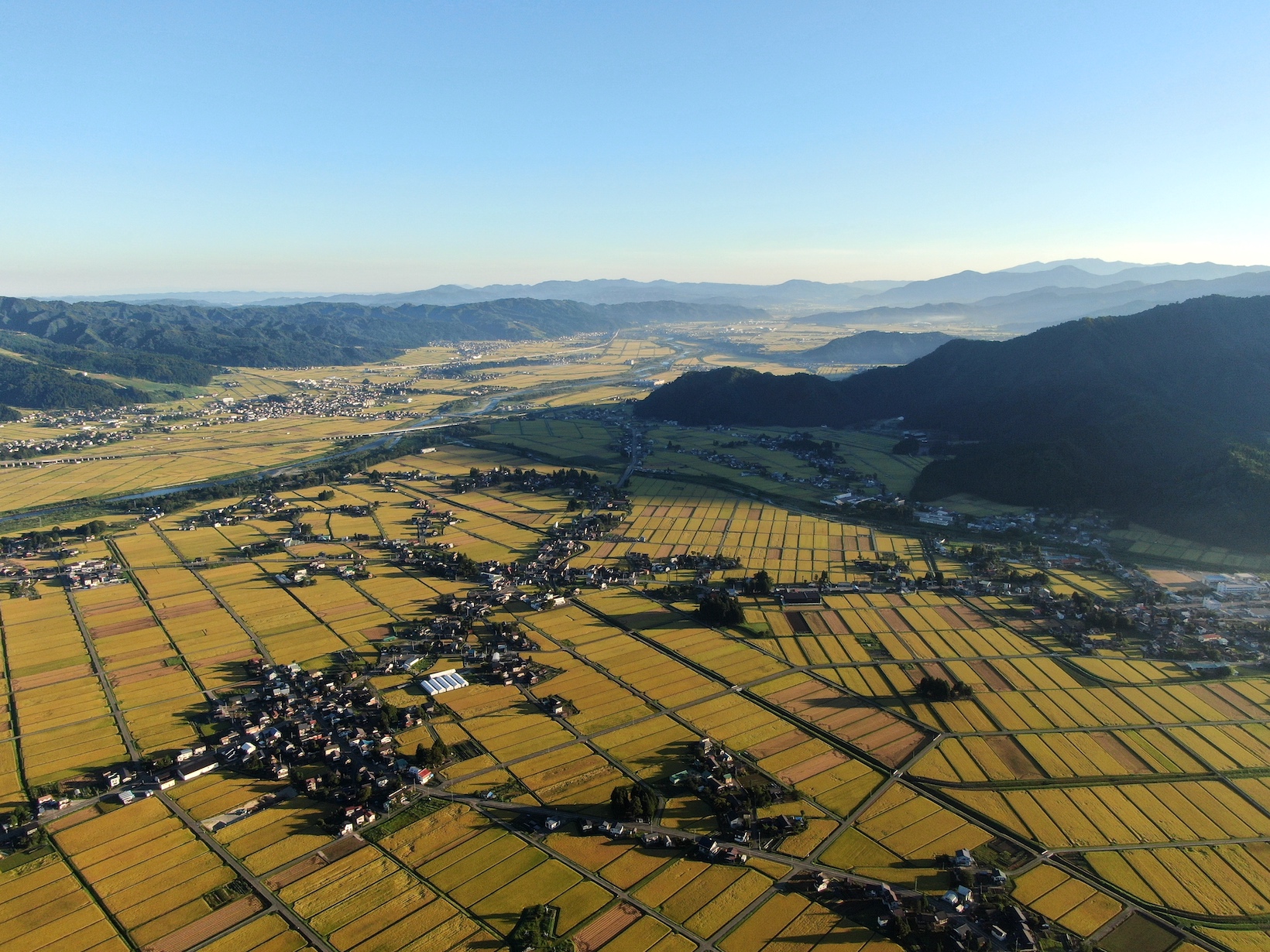 The Origin of Koshihikari, Minamiuonuma
While situated on the same latitude as San Francisco,Minamiuonuma City in Niigata Prefecture is one of a few heavy snowfall areas worldwidethat gets covered in upwards of 2 meters of snow every year!
This is the origin of the Koshihikari rice brand that Japan boasts of to the world.
The melted snow water that comes from the large quantity of snow that piles up in this area containsabundant nutritional elements that the rice can't be grown without. The Uono river flood plain is a rich fertile ground, and because of the surrounding mountains there's a large temperature difference between night and day. Utilizing these abundant natural resources and an ideal climate, delicious Koshihikari rice has been cultivated for decades.
The birth of Koshihikari rice was roughly 60 years ago, thanks to the diligent hard work of many Minamiuonuma farmers persistently performing experimental farming to improve the initially easily-damaged Koshihikari breed.
Even now, not having changed as the birthplace of Koshihikari rice, this fertile land continues to be preserved, having been passed on to a new generation of dedicated farmers.
Farmhouse 'Matsuendon'
Long ago was the Middle of the Edo Period. In this area, a farmer had begun working under the name 'Matsuendon'.
In order to pass on their farmland that had been inherited for generationsto the next age, even though they been distanced from their homeland, seeing the appeal of rice farming in an environment where the rice's deliciousness and nature can be closely felt, the Matsuendon family returned to Minamiuonuma.
In Minamiuonuma, the birthplace of Koshihikari:
-Rice farming prioritizes good flavor and product quality
-There is a trusting relationship with the landowning authority
-Farmers are responsible for everything until their rice is eaten by customers
A rice cultivating process with these fundamental values continues to this day.
At the center of Matsuendon is farming, but there is also one more coreidea: proudly sharing our produce with as many people as we can. This idea is symbolized by our' brown rice bagel'.
Using Minamiuonuma organic brown rice, Japanese flour, and yeast, this is an item we made for people with allergies as well as those who are mindful about their health.Additionally, we have plans this year of receiving Halal authorization so that not only people from our region but also Muslim customers can freely use our shop.
From now on looking at rice farming and processing, so that more people may savor our meticulously raised homegrown Koshihikari we are continuing into the new era of rice agriculture.
Site Information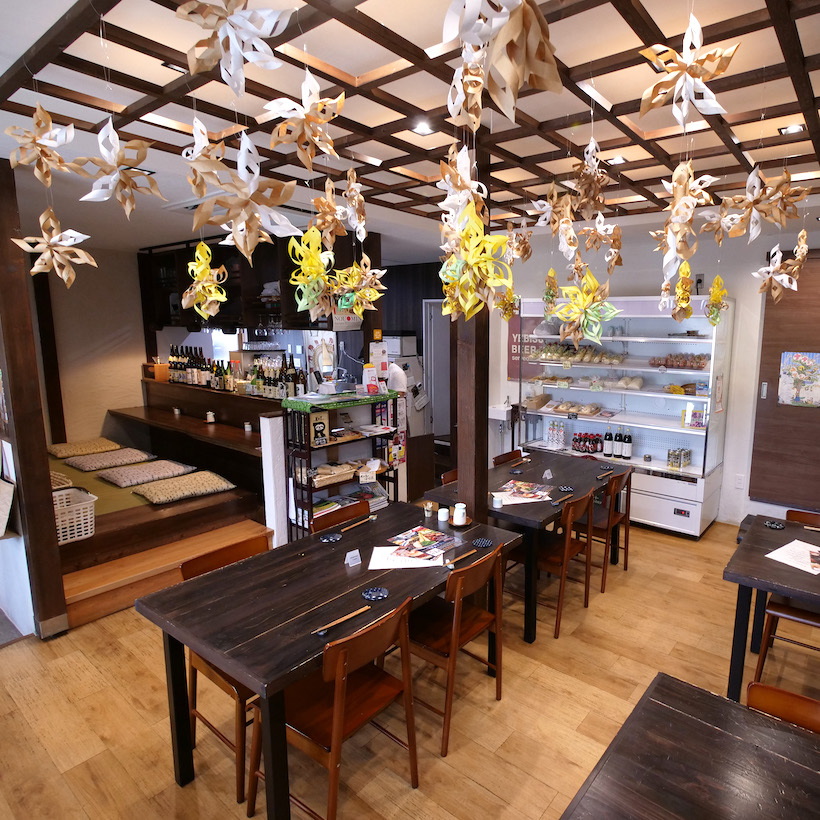 | | |
| --- | --- |
| Name | Miwa Nouen ・ Matsuendon |
| Address | 972 Misashima, Minamiuonuma City, Niigata Prefecture |
| Telephone | 025-775-7401 |
| Business hours | 11:00~15:00/18:00~21:00 |
| Regular holiday | Sundays (but when the following Monday is a holiday we are open Sunday instead) |
| Parking Lot | 13 spaces |