The Summer Highlight of Minamiuonuma
Yairo Watermelons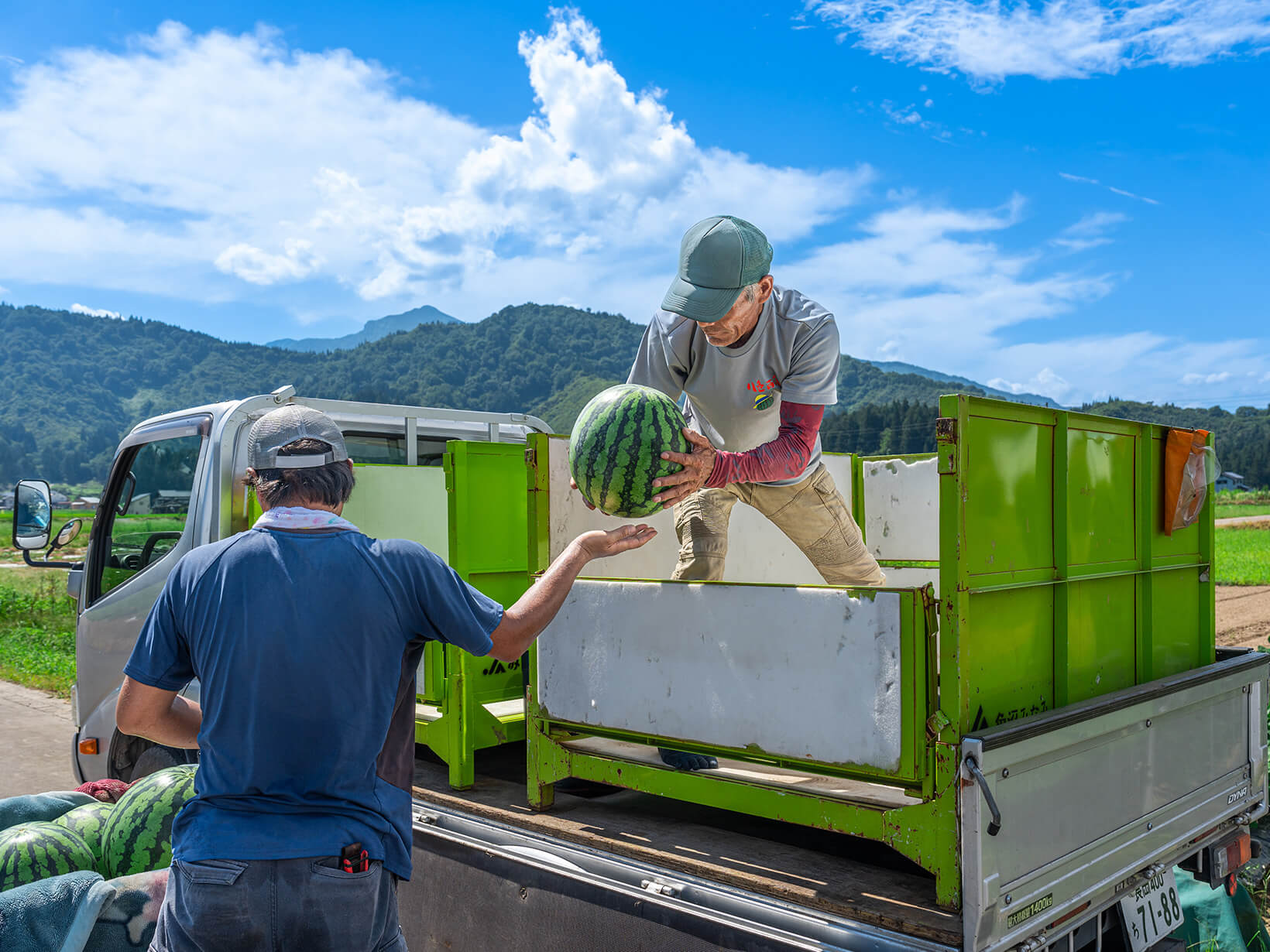 Yairo watermelons are a Minamiuonuma summer specialty. First cultivated in the 1920s, they were initially harvested and delivered privately on a small scale, but a shipping cooperative was later established and the planting areas were expanded. Although cultivation was temporarily suspended due to grain shortages during World War II, it resumed in 1948 and a production cooperative was subsequently established as well. Following this, watermelon production became even more widespread due to a government policy of reducing rice acreage instated in 1970. Farmers who were unable to cultivate rice fields due to the new policy were able to escape their plight by growing watermelons instead.
Fruit sorting machinery was introduced in 1981, which allowed for the establishment of the Yairo Watermelon Production Association, and with this, the cultivation of Yairo watermelons became firmly entrenched throughout the region.
Refreshingly sweet with a crunchy, crystal-like mouthfeel, the Yairo watermelons are famous for their consistent quality and taste. With a sugar content of around 13 percent, they are one of the sweetest watermelons in Japan. These watermelons are grown in the Uonuma basin, which is surrounded by mountains and has significant temperature changes between night and day. These particular natural conditions are what produce exceptionally sweet watermelons. On top of this, the growers limit the number of watermelons harvested from each plant to improve the quality of the fruits. They also adjust the fruits' exposure to the sun, and will tap the watermelons before harvesting to confirm the perfect timing for each one. The passion of these growers to produce a fruit that is as delicious as possible, and that people will enjoy eating, is what has made the blissfully sweet Yairo watermelons a real summer treat. We hope you will also come try this local favorite in Minamiuonuma!
Narrator: Yairo Watermelon Production Association President Yasuhiro Kamimura
Site Information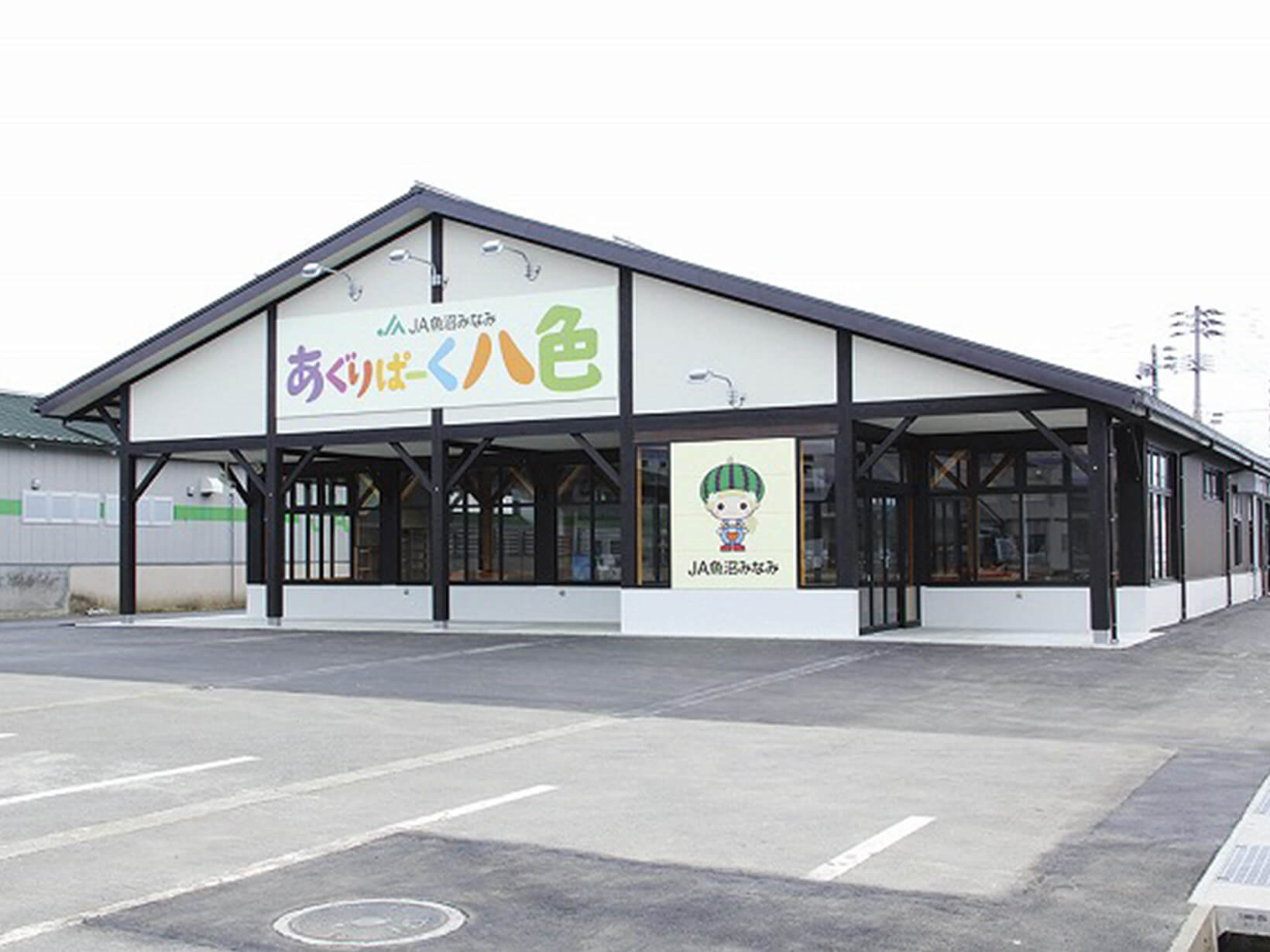 | | |
| --- | --- |
| Name | Agripark YAIRO |
| Address | 5147-1 Urasa, Minamiuonuma, Niigata |
| Telephone | 025-788-0253 |
| Business hours | May~November 9:00~17:00/December~April 10:00~17:00 |
| Regular holiday | Every Thursday(from January 1st to April 30th) |
| Parking Lot | 39 spaces |